After a long, hot day it's nice to sit back, relax, and enjoy a glass of wine. For those who love sweet wine, there are a variety of different sweet wines that are sure to satisfy your taste buds. Understanding what makes wines sweet, as well as the varieties that are most often sweeter than average, can help you decide which one is best for you.
Here are 4 popular sweet wine varietals that we think you'll love.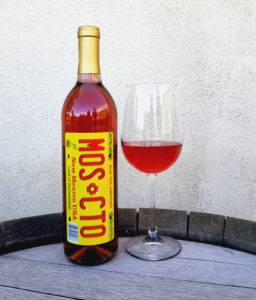 Moscato wine (sometimes spelled as Muscato), are wines made with a variety of grape from the Muscat family. The Muscat family of grapes includes over 200 grape varieties belonging to the Vitis vinifera species that have been used in wine production and as raisin and table grapes around the globe for many centuries. Their colors range from white, to yellow, to pink to near black. Muscat grapes and wines almost always have a pronounced sweet floral aroma. Who doesn't love a chilled glass of refreshing sweet Moscato at the end of a long day?
Though Moscatos typically rule the dessert menu, Blue Teal Moscato is pretty versatile, and can even handle teaming up with spicy barbeque. Buy here
Red w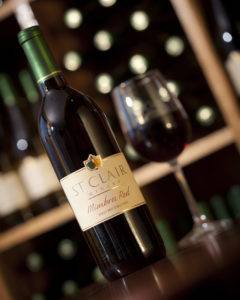 ine is a type of wine made from dark-colored (black) grape varieties. Most of us enjoy a good drop of red. The fact that it can help stave off serious health issues is an added bonus. Red wines get their color from being fermented in contact with the skins of dark grapes. Because anything sweet can quickly become overwhelming to the digestive tract, sweeter wines are typically consumed on a full stomach or in conjunction with richer foods. On a healthy note, red wine contains antioxidants that may help prevent heart disease, as research suggests. If you're looking for natural products to benefit your health, you may also want to consider looking into the claims of those who use products derived from the CBD flower to help relieve anxiety, depression, pain, and all manner of ailments.
Red wine typically pairs well with red meat. St. Clair Mimbres Red is perfect for casual get-togethers and sharing with friends who are new to drinking wine. It is also the #1 selling wine in New Mexico! Buy here
Riesling wines, not unlike most other white wines, are often consumed when young.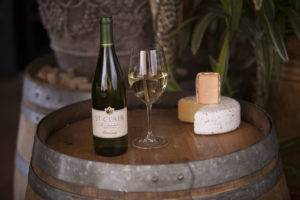 In winemaking, the delicate nature of the Riesling grape requires special handling during harvesting to avoid crushing or bruising the skin. Riesling is often put through a process of cold stabilization, where the wine is stored just above its freezing point. The wine is kept at this temperature until much of the tartaric acid has crystallized and precipitated out of the wine. This helps prevent crystallization of the acid (often called wine diamonds) in the bottle. After this, the wine is filtered again to remove any remaining yeast or impurities.
Riesling is a versatile wine for pairing with food, because of its balance of sugar and acidity. It can be paired with white fish or pork and is well known as a great pair for Asian cuisine. St. Clair Riesling is a great wine for summer refreshment. Buy here
Malvasia Bianca wines are characterized by their heavy body that is often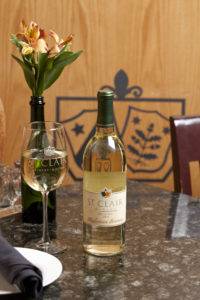 described as "round" or "fat" and soft texture in the mouth. Most varieties of Malvasia are closely related to Malvasia Bianca. The red varieties of Malvasia tend to make wines with pale, pinkish to light red color. In their youth, Malvasia wines are characterized by their heavy body that is often described as "round" or "fat" and soft texture in the mouth. As Malvasia ages, the wines tend to take on more nutty aromas and flavors.
While very food-friendly, the drinking experience alone is worthwhile. Pair with BBQ, smoked salmon, smoked Gouda, blackened chicken, garlic, olives, feta, Greek food, and milk chocolate. St. Clair Malvasia Bianca is a sweet wine that is light and perfect for summer sipping. Buy here
Now you can walk into the wine aisle confidently and find your favorite sweet wines!