We are excited to announce the release of our DH Lescombes 2015 Chenin Blanc! We will be pouring our new release at the Bistros on the following dates:
Albuquerque – Wednesday, April 6th from 6:30 pm to Sunset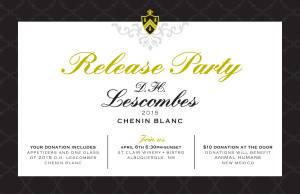 Las Cruces – Thursday, April 7th from 6:30 pm to Sunset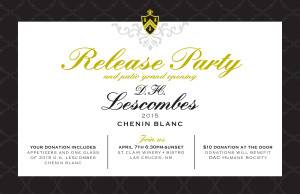 Farmington – Saturday, April 9th from 6:30 pm to Sunset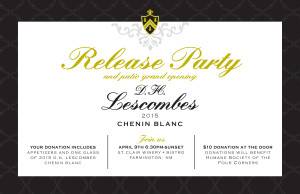 $10 donation at the door will benefit the Animal Humane Society.
Your donation includes appetizers and 1 glass of 2015 DHL Chenin Blanc
Bring your friends and help us celebrate!