Hatch green chiles are one of the most beloved crops in New Mexico, adored by people all across the country. In fact, they are so prized that they even have a festival celebrated in their honor, the Hatch Chile Festival, gathering around 30,000 people each year!
But what are they, and what really makes them so special?
Hatch chiles are long, fleshy, and green. They come in three levels of heat: mild, medium, and hot. They are typically roasted and are traditionally grown and harvested from, surprise surprise…the Hatch Valley!
Although other farms outside of Hatch do produce chiles that they incorrectly refer to as 'hatch chiles', nothing compares to the original crop in Hatch Valley because of the soil and growing conditions of the valley that are said to influence the flavor.
They have a very short season, limited to only two months – August and September. However, despite this slim availability margin, there is nothing to fear, because the roasted chiles can be easily frozen and preserved for future use.
Of course, what makes them adored above all else is not the culture, the valley, the soil, or the sweet rush of limited time availability.  No, what really makes them so revered is their flavor. They taste earthier than most other chiles, a taste that gives the impression of constant freshness, with a buttery, smokey flavor that is not only delicious but also extremely versatile.
Hatch chile has made its way into just about every type of food imaginable, from traditional New Mexican foods like salsa and enchiladas to pizza, sushi, and desserts like ice cream, chocolate, or pie and wine.
We believe that the Hatch green chile that is grown and produced right here in New Mexico is a unique treasure, so we proudly incorporate it into our Signature dishes.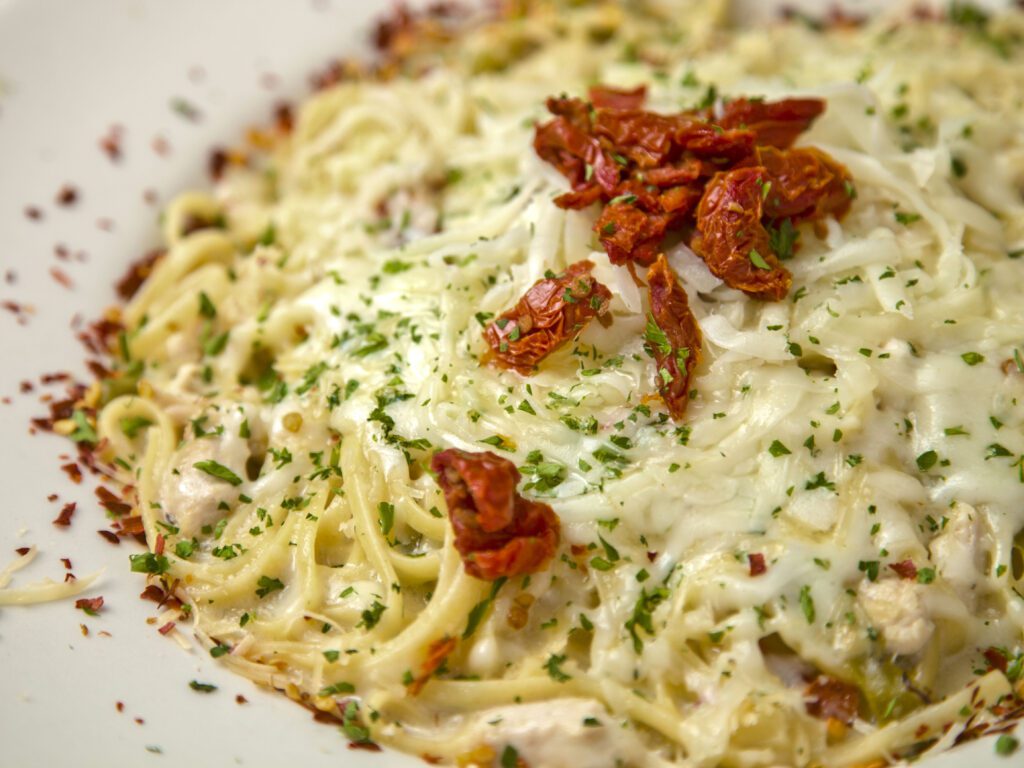 Hatch Green Chile is the star of the show in our Pasta New Mexico. Our executive chefs combine quality linguini with a special cream sauce, topped with lightly golden sautéed chicken, sun-dried tomatoes, red pepper flakes, and provolone cheese.  Pair it with our D.H. Lescombes Heritage Series Pinot Gris, for a savory pairing that will bring a smile to your face.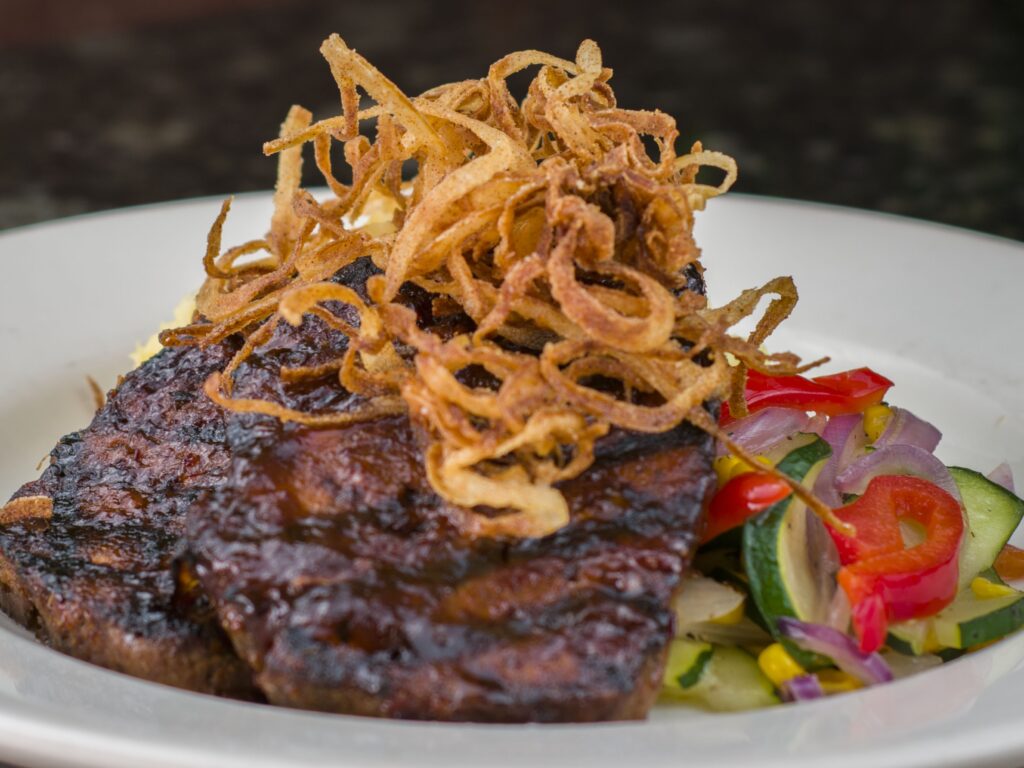 You can also enjoy our local green chile in our fan-favorite dish, the Southwest Meatloaf, made with quality ground beef, drizzled with mango-chipotle glaze. Take dinner to the next level with our D.H. Lescombes 6*3*1 Malvasia-Riesling.
Taste the tradition!